What Should  I do for Spring Break in 2019?
This is the most popular questions asked each and every year around March, April, and May. No one knows what to do for spring break!  With limited time to spare, you can't spend hours searching the web looking for things to do. Luckily, Full Tilt Design Shop has curated the perfect vacation spots for 2019 spring vacation! The only thing you need to ask yourself is "When is spring break?". Once you are able to answer this question we can go ahead and get started in creating the best memory filled spring break of  2019!
First, Let's start off with the preparation. Unfortunately, Most destinations during spring break require a passport. This is for your safety and the safety of the resort you decide to stay at. Getting a passport may seem like a daunting task for most people, however, this is extremely easy and can be processed within a couple of hours with the proper know how. If you are stuck,  definitely check out this blog post on "How to obtain your passport". This will vary state to state, however, the base requirements are all identical. A  passport will be needed for a few of the options on this list!
 Montego Bay, Jamaica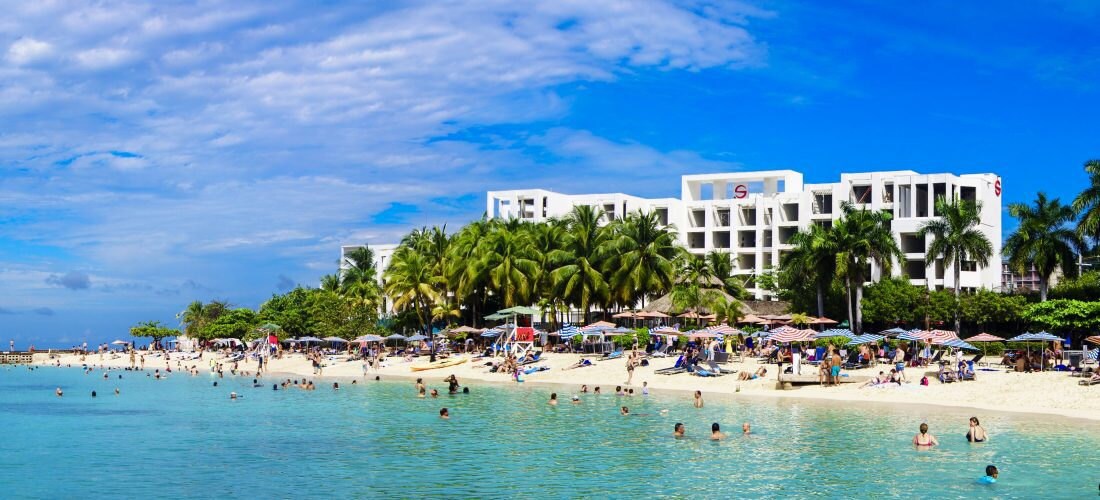 Jamaica is a spring break destination hotspot. I mean who could resist the beautiful beaches, the luxurious resort, and the unbelievably cheap prices! These resorts hold some of the highest ratings for safety, cleanliness,  and budget-friendly vacationing. The most popular hotspot in Jamaica is Montego Bay. Montego Bay, Jamaica is home to some of the most prestigious spots to visit while vacationing abroad. Some of these are Doctor's Cave Beach, Sam Sharpe Square, Montego Bay Marine Park, and so much more! These locations are the life of Jamaica as they help bring life to the spring break crowd. One of the most popular spots being Doctor's Cave Beach. This is the Movie style spring break life you are after. This beach is the center of the spring break festivities! Once you are done exploring the beach, meeting the locals, and enjoying the sun, Marina Park is an awesome place to learn everything there is to know about snorkeling in Jamaica! You will even get to see some of the awesome and unique marine life that call Jamaica home. These experiences in this small island are something that will create memories that will last a  lifetime! Be sure to check out websites like Kayak and Priceline to secure the  best deal when planning your next vacation to the beautiful island of Jamaica
 Las Vegas, Nevada

What better place to spend a week meant for parting? Vegas is the go-to destination for those looking to release their wild side! The Vegas Strip attracts billions of people each and every year making it the number one tourist location in the united states. This is definitely not surprising considering Vegas has some of the most luxurious hotels known to man. These resorts such as The Linq, The Flamingo, The MGM Grand, Bellagio, and The Venetian are all luxury hotels that work to make every second of your stay as perfect as possible. You can easily find yourself spending the entire day in a few of these extravagant hotels!
     Don't worry, the party doesn't stay inside as Vegas has some of the hottest outside attractions on the planet. Fremont Street is known for the amazing light
show, ziplining, and daily free entertainment at every edge of the street! Enjoy your selection of hotels, restaurants, drinks,  and entertainment all within a quarter-mile and covered from the direct sun.  Where else can you get drunk outside while enjoying yourself in the shade?
    Vegas is also known as the Foodie hotspot. The restaurants are some of the most elegant in the world winning numerous prestigious rewards for their style, taste, and uniqueness. Chefs from all over the world aspire to own a restaurant on the Las Vegas Strip and make a name for themselves. Some of the most famous chefs like Gordon Ramsey and Guy Fieri own multiple 5-star restaurants on the las vegas strip. Bringing tastes from each and every edge of the world to this one tourist hot spot. So save up some money,  make some reservations, and indulge in some of the most delicious food on the planet!
 Miami Florida

We couldn't have a successful spring break destination blog without Miami. Florida has always been the hot spot for spring break shenanigans. This is the college spring breakers dream location. The beaches, the clubs, the bars, and the restaurants bring this beach city to life each and every year! You can never go wrong with a trip to Miami. The beaches and beautiful year round and the resorts have plenty to keep you active. You can even stop by Orlando and visit Disneyworld for even more fun packed adventure!  Florida may seem overrated or "old school", however, people flock from all over the world every single day. This makes Miami the perfect place to soak up the sun and drink some alcohol. I mean beaches, clear water, and clubs. What more could a college kid ask for?
 Cancun,  Mexico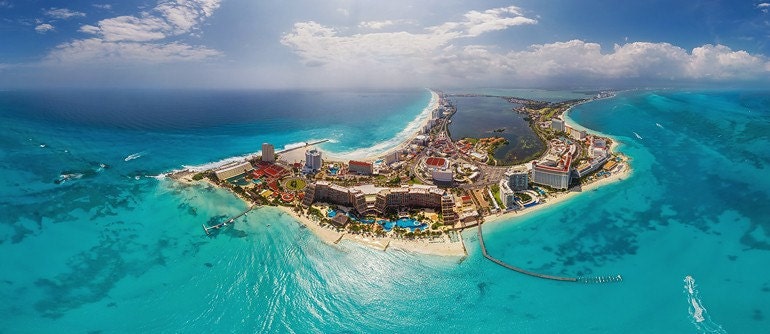 Okay, so we have all heard the numerous horror stories of spring breakers in Mexico. Although these stories are horrifying and detailed, there is always one detail missing. These people venture away from the resorts which are the number one rule you should never break when vacationing abroad. Venturing away from the tourist locations always comes with a risk. That is anywhere that has a city population and a tourist population that is consistently crashing. 
    Now lets put these news scare tactics away and look into the positives of a Mexico Spring Break! Cancun has some of the most unique things to do when vacationing. There are things like the Underwater Museum, Xcaret (Eco-Archeological park with attractions), and the El Ray Mayan Ruins. All of these are simply additions to your usual clubbing, beach parties,  and concerts that you must attend when on spring break. These are the locations that make headlines, create lifelong memories, and party 24/7! Those crazy beach stories usually always start in Cancun Mexico so go out there and start piloting your own story!
South Padre Island, Texas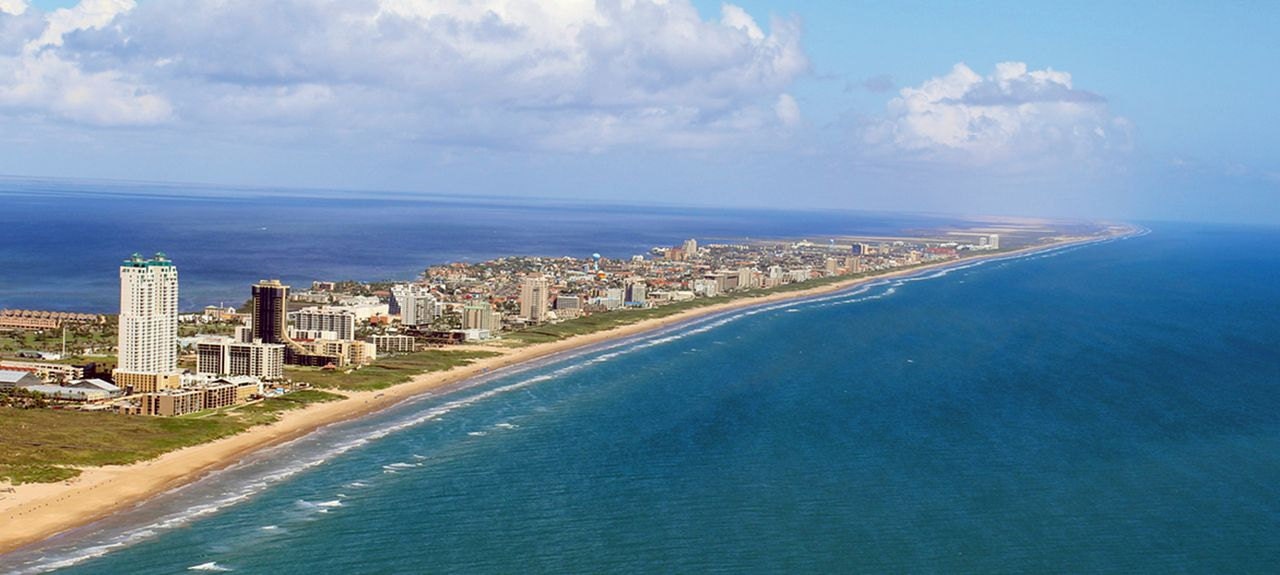 Now before you skip over this, hear us out. Texas may sound hot, uncomfortable, and not a spring break hotspot, however, South Padre Island is a whole nother ballgame. This location is one of the most populated places during spring break. This is simply due to the entire town being overrun with resorts, hotels, waterparks, and so much more. This makes  South Padre Island The most eventful location you can visit this Spring Break.  You can start your day at the Schlitterbahn Waterpark and Beachfront Resort and end it at the super fun Gravity Park! Whether you like to waste away on the beach, a party in the clubs, or adventure through some extremely fun Amusement park with friends. South Padre Island in Texas is the perfect spot to kill some time this spring break!
Whichever location you decide to choose is completely up to you. Feel free to venture through the links included with this article as it will help guide you to the best spring break you've ever experienced. Also, Check out Full Tilt Design Shop for the latest in Trending Spring break apparel. We specialize in customizable T-shirts, Hoodies, Sweaters,  Bikinis, and everything you can ever need for your next Spring Break  Extravaganza. Have the whole squad match this spring break and dominate the beach lifestyle!